So at long last back to action. To be honest I don't really get to many away days, five kids and a demanding wife dictate that it's not easy travelling, even though Brightons a fairly local trip.
Both sides fixture programme having fell foul to the dreadful weather mean two fresh and near full strength sides for the respective managers to choose from. Also the length of the break would have taken any momentum out of whatever run of form either side may have built up. In my opinion, a great thing for us, as we had certainly been victims of the dreaded curse of the manager of the month award.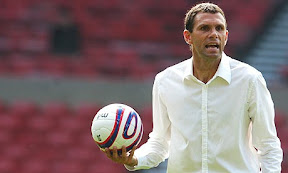 I had tipped Brighton to do well this term. Following witnessing the well drilled and very average quality side that played us off the park at the evening Valley games last season.
Today certainly will not be a repeat of that awful four nil drubbing we received earlier this year. I'm going for a blood and thunder score draw. 2-2